About Us
---
We are the leading automatic fuel dosing system provider
We specialise in unique and automatic fuel additive dosing systems.
Our range of experience and knowledge has enabled us to produce the worlds most advanced and reliable automatic fuel additive dosers.
Towai Technologies Limited

 
In 2006 Towai Technologies identified the need to overcome the aversion to manual additive dosing thus providing the tool to enable additive companies to sell more of their products. 
As a result, we designed and developed an automatic additive dosing system with our own self-contained Automatic Additive Dosers that will dispense the correct volume of all known fuel additives into fuel tanks and fuel delivery systems.
Combined with a proven and validated fuel additive, our Automatic Additive Dosers provides a complete fuel treatment system.
Managing Director 
Ron Longley is the Managing Director and has wide ranging experiences.
Ron served in the Royal New Zealand Navy (RNZN) as a marine engineer. for over 28 years He started as an Artificer Apprentice and worked his way through the ranks to Chief Petty Officer. He was then commissioned and worked his way up to the senior rank of Commander. Ron was awarded the OBE. 
His postings and experiences included: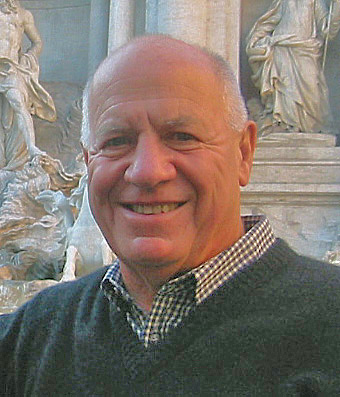 13 years at sea and 8 years in overseas shore based postings with 3 to the UK and 2 to Singapore.

2 years as the technical advisor to the Republic of Singapore Navy.

Being the Principal Naval Overseer responsible for the commercial refit of an RNZN Frigate in a UK shipyard at a value of $100 million in today's dollars.

Being the Fleet Engineer Officer responsible for all engineering matters relating to the Fleet.
Ron then worked in a commercial shipping company for 14 years with 12 years as the Chief Executive of the company with a total turnover of over $1 billion in today's dollars, and he travelled overseas extensively.
Then Ron was the Managing Director of a mobile data technology company for five years through periods of development and market acceptance until the business was sold to a publicly listed company.
Since 2005 Ron has been involved in his own business focussing on vehicle fuel dosing technology. 
Ron is a Chartered Engineer and a Fellow of the Chartered Institute of Logistics and Transport.
Development Background
During 2005/06, Ron was actively marketing and selling a fuel additive product. It became evident that vehicle or equipment operators did not want their drivers or operators manually dosing fuel tanks and an automatic dosing unit was needed. A worldwide search revealed that there were no such suitable and reliable products available.
Ron then began developing and testing an automatic dosing system for trucks and machinery on a full time basis, which culminated in the successful Fuel Additive Applicators, now recently re-branded as Automatic Additive Dosers (AADs). 
The technology was then further developed to include:
Bulk storage tanks of up to 125,000 litres with dosing in stages during fuelling to ensure even mixing.

Vessel day tanks with dosing in stages during fuelling - including fuel transfers while at sea.


Directly dosing into the fuel flow of fuel tanker delivery flows and depot fuel delivery systems.
Our Vision
With our full range of Dosers now having been developed, fully tested, installed and working on many sites, Towai Technologies has fully proven its innovative break-through technology for the benefit of the fuel additive industry and their customers.
Our vision is to now be the primary provider of fuel additive dosing system technology world-wide, thus enabling the benefits of using fuel additives to be more widely available to end users. 
Our Technology Partner
We have teamed with R&D Technology Solutionz Limited as our technology partner.  They provide development and systems integration services for a wide range of applications with proven expertise in vehicle management systems, retail oil industry, automation technology, smart card contactless payment solutions, and product development.  Their focus is not only New Zealand, but also international with customers in Australia, America, Europe, South Africa and India. 
Andrew Rushworth is the Managing Director and their website is www.rds.co.nz